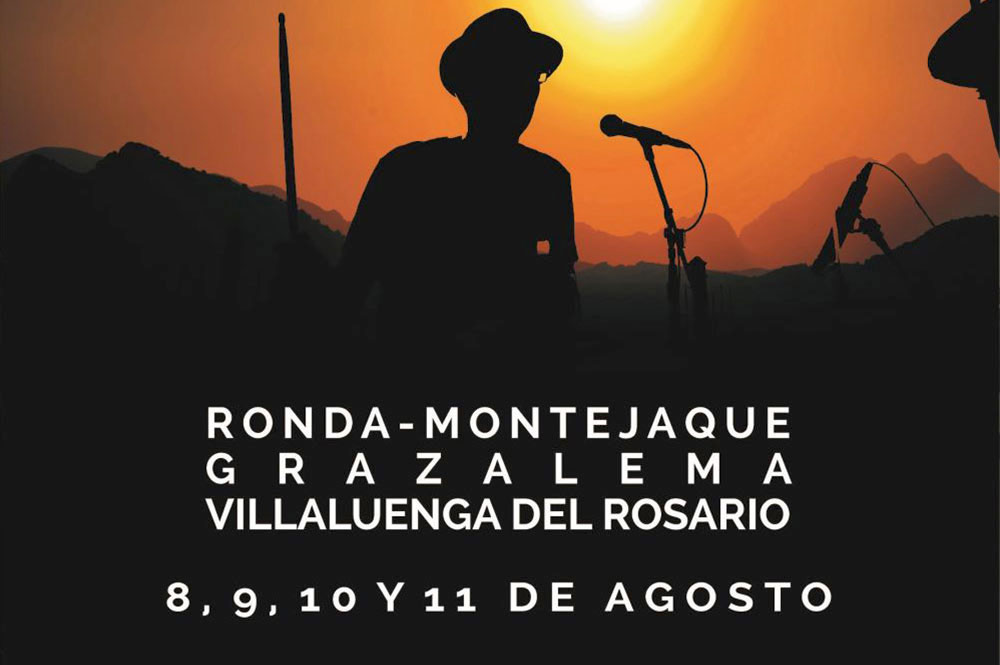 Pueblos Blancos Music Festival
Pueblos Blancos or White Village Music Festival as it translates to, happens once per year, and we were lucky enough to discover this wonderful outdoor experience quite by accident in 2018.  We were out cycling on a Sunday when we heard music, and being the inquisitive pair we are we followed our noses (or ears in this instance) and stumbled on a group of musicians playing together in the small square in the centre of Montejaque.  For those who don't know (so probably everybody who is reading this), Montejaque is tiny, 1000 people officially registered as living there in 2018.  Once per year this small town comes alive with international acts, together with the neighboring villages of Grazalema (population 2000) and Villanueva del Rosario (population 3300).  As we discovered, this isn't just a group of local village boys who fancy a jam session in the summer sun, we met musicians from Spain, America, Australia, Brazil, all having a grand old time.  The Festival started in 2016 and 4 years later is still going strong.
What makes this special to us – apart from the atmosphere, is that the international acts stay in the local villages, learning about the region and sharing their music with local musicians and music fans.  There's a great mix of legendary international artists, young indie-rock groups and local Spanish bands.  Many of the bands come from Texas USA (many from Austin, the live music capital of the world) and these guys sure know how to put on a show.  Thanks to the support of local councils, other local public institutions, sponsors, & local musicians, the concerts & events are free so that all music fans can attend.
Pueblos Blancos Music Festival, August 8th-11th, 2019
"Music is the wine which fills the cup of silence" – Robert Fripp 
Neil