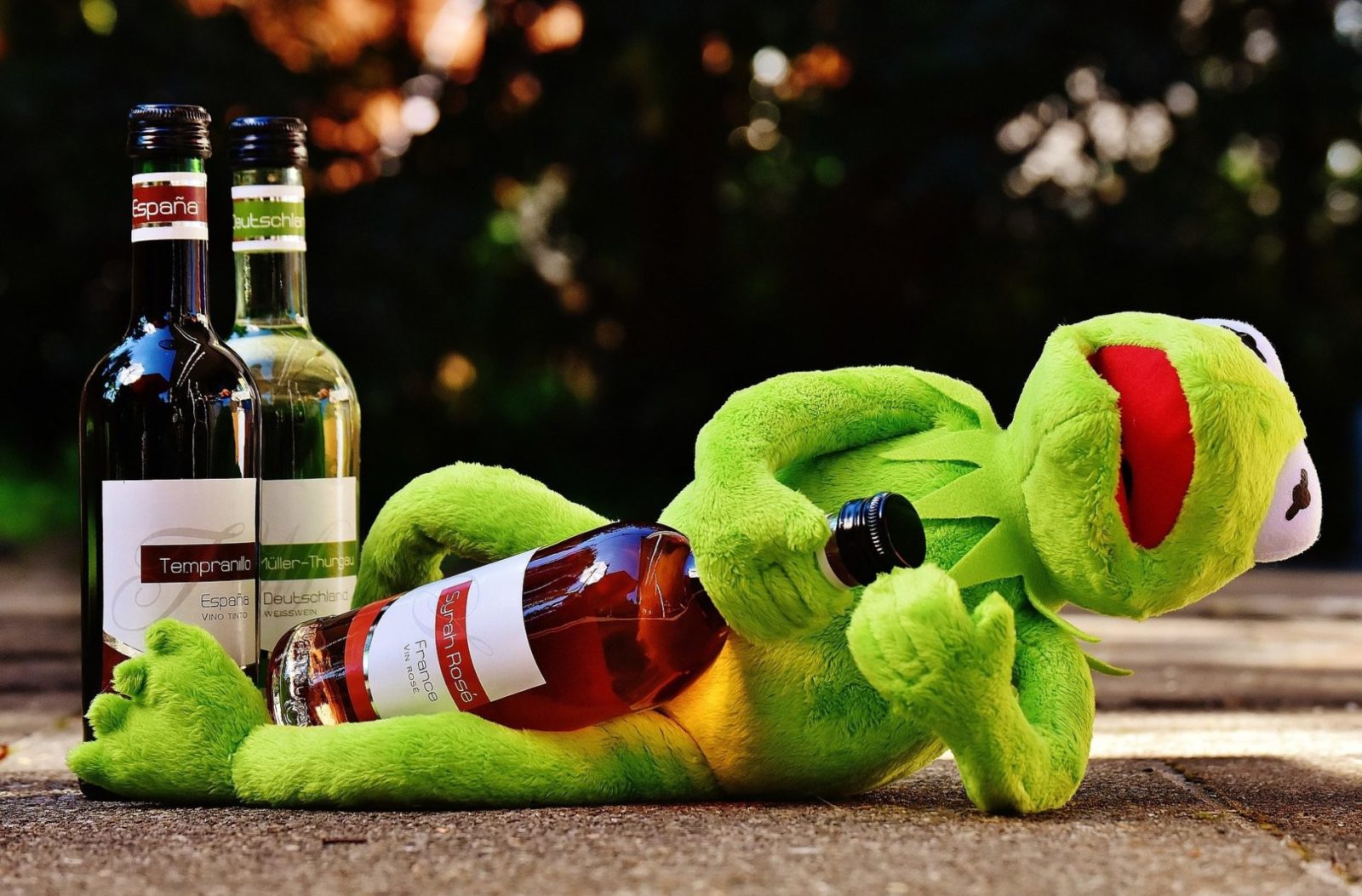 Kermit named new Ambassador for Tempranillo Wine
And today is …… April fools.
According to wikipedia April Fools Day is an annual celebration commemorated on April 1st by playing practical jokes and spreading hoaxes.  Some newspapers, magazines and other published media report fake stories which are usually explained the next day or below the news section in smaller letters.  Although popular since the 19th century the day is not a public holiday in every country and little is known about the origins of this tradition.   I read this morning that one of the major airlines in the world has announced chauffeur-less drones to transport people around their huge airport.  We love these guys, last year they anounced a transparent skylounge and a triple decker aircraft which comes complete with swimming pool.  Naturally, all announced on April 1st.
So no, Kermit is not a wine connoisseur, ambassador or anything special as far as we know although he is quite cute and has been around longer than we have.
"Take all the fools out of this world and there wouldn't be any fun living in it, or profit" Josh Billings
Chriss